Do you have the best agents?
The success of your brokerage depends on the quality of your agents.
You likely spend a lot of time and effort recruiting the best of the best. And, training them.
But, how much do you invest in retaining them?
Recruiting agents is only a start. If you want your brokerage to be super successful, you need ways to keep the best agents. This not only saves you money on recruiting new agents. A high retention rate also makes it easier to attract top agents in the future.
So, how do you retain the best agents?
One of the easiest ways is with technology. In this post, we'll cover how you can retain top agents with technology. Let's jump into the first step – give them the best tools.
1. Provide the Best Tools and Systems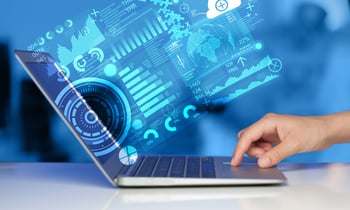 One way to retain agents with tech is by providing them with everything they need to do their job. And, only providing best-in-class tools and systems.
Without technology, your agents have to do everything manually. From filing papers, to pouring over spreadsheets, to manually entering data, your agents have to waste time on tedious tasks. Instead of focusing on value-adding activities – like working with clients.
Top agents know there's a better way. Tech with automation can save them hours of administrative work every week. And, leading marketing tools and CRMs like BoomTown! can help them generate leads. And, convert prospects.
If you don't offer great technology, you're going to lose your best agents to brokerages that do. So, you need to offer best-in-class tools. A great CRM is essential to helping agents focus only on high value leads, connect with prospects at the right time, convert more leads to clients, stay organized, and more.
And, the right back office platform is crucial to timely and accurate commission payouts. Plus, a great back office platform can help agents spend less time on data entry and minimize errors from duplicate data entry. With less time spent on busy work, your agents have more time to focus on what matters – revenue-generating activities.
The right CRM and back-office platform can give your agents a competitive advantage. By empowering your agents with the right tools to close more deals and earn more, you can incentivize your top agents to stay with you for the long run.
2. Offer a Competitive Advantage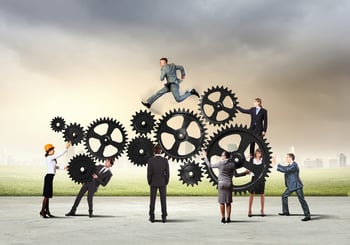 With the right tech, you can also offer top agents a competitive advantage.
Buyers and sellers expect a modern experience. If your agents are stuck managing the buying and selling process on paper, they can't provide that. And, if your agents can only communicate with clients through calls or emails, they can't provide the best customer service. This leads to lost clients – prompting the best agents to leave.
However, with the right tech, your agents can provide a better client experience than competitors. Your top agents also have access to more data and analysis with tech. So, they can leverage predictive marketing, more accurate property insights, and more to get ahead of other agents.
To keep your top agents, you need to offer tech that modernizes the client experience. A streamlined, cloud-based back office platform can make it a breeze for clients to complete transactions. And, a CRM like BoomTown! with predictive marketing can help your agents find and convert the best leads.
This tech allows your agents to produce more, with less stress, errors, and hassle. All of which allow your agents to earn more revenue than agents who don't have these tools. With this competitive advantage, your top agents will be happy to stay.
3. Disburse Commissions Promptly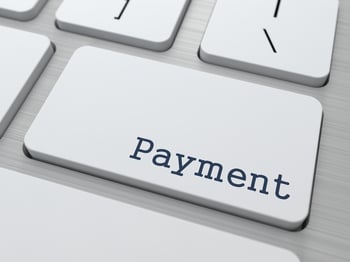 Late and incorrect pay are top reasons agents are dissatisfied with their brokerage.
Your best agents put in hours of work to find prospects, convert them, and close transactions. And, they expect to be paid promptly for their hard work.
However, if you have outdated tech, it can be a challenge to pay promptly. Or, to pay the correct amount. It can take weeks (or even months) for commissions to go through your accounting and commission systems. And, it can take additional time for commissions to actually land in agent bank accounts.
If you want to retain your top agents, you can't afford to pay slowly. Your great agents will leave for another, higher tech brokerage that pays within days (or hours).
So, you need tech that streamlines your accounting and commission process. With a modern back office platform, you can have your transaction, accounting, and commission data all in one system. This speeds up the commission process. And, with software with automation, you can quickly calculate commission splits, further speeding up commission disbursement and making it more accurate.
With the latest tech, you can pay your agents faster than other brokerages – helping you retain top talent.
4. Increase Agent Visibility
If you have low visibility into your agents, it's hard to address problems before they cause your top agents to leave.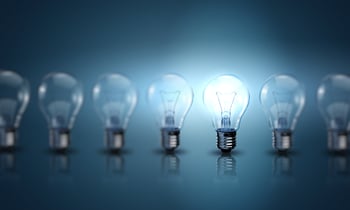 Some unhappy agents may try to resolve problems with you. Others, however, will quietly look for another brokerage. Then, when they leave, you're blindsided. You had no idea they were having problems at your brokerage.
Instead of reactively solving agent problems, you need to proactively address issues to retain top agents. With agent onboarding software, you can help your agents start strong. You can make sure your agents are up to date on licenses and correct any issues before they start. That way, you and your agents don't have to worry about compliance issues down the road.
Plus, with agent management software, you can monitor agent performance. A sudden dip in performance could indicate a problem. When you have insight into these trends, you can check in with top agents to proactively solve issues.
And, with insight into agent performance, you can reward top performers. This helps agents feel valued – increasing retention. If anyone is underperforming, you can provide coaching, mentoring, or other help to improve their performance.
With insight into your agents, you can address problems before they happen. And, provide incentive for the best agents to stay.
Wrapping It Up
Retaining your best agents is crucial to your success. But, it can be hard to keep agents when they have so many brokerage choices.
The best way to retain your top agents is by using real estate technology. With modern front and back office software, you can make it easier for your agents to do their job. And, give them a competitive advantage.
If you're looking for the best software to help you retain your agents, consider BoomTown and Brokermint. As the leading CRM and marketing platform, BoomTown gives your agents everything they need to find and convert prospects.
Brokermint is an easy-to-use, modern, complete cloud-based back office platform. With 5 modules (transaction management, accounting, commission automation, agent management, and analytics and reporting), Brokermint has everything you need in one platform.
Book your free demo today to see how Brokermint can help you retain top agents.
Subscribe
to get posts and other updates