T3 Sixty and Brokermint Back Office Innovation Session for Brokers
Real Estate Back Office
•
Apr 09, 2021
What is the current state and eventual future of real estate back-office tech? And should we really be calling it "back office?" Or should another, more appropriate term be coined? Operational systems?
The lack of innovation by the incumbents is really one of the big things that is driving innovation.—Travis Saxton, T3 Sixty
Those were some of the questions at the center of T3 Sixty and Brokermint's joint Innovation Session in February. More than 20 brokers and real estate tech executives participated in a thought provoking discussion around the future and challenges of real estate technology.
From discussing the major back-office tech providers, to current innovation, to where back-office tech could go in the future, the innovation session covered it all.
Here's a look back at the Innovation Session and key trends in real estate back-office tech.
What Is Real Estate "Back Office?"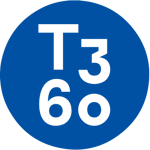 The real estate back office covers a wide range of non-customer-facing activities. This includes things like accounting, transaction management, and brokerage performance. The typical brokerage has an average of six (6) back-office tools in its tech stack, and more than 12 overall.
But, according to Jonathan Peterson of T3 Sixty, back office is a limiting term when discussing today's tech in the space. For many brokers, Peterson says "the back office is such a necessary piece of running a brokerage. And, it's been seen as a headache" – not a place to innovate.
However, that's changing. When back-office tech began, there were only around 10 options. In a few short years, that number has doubled to nearly 20. With more and more solutions available, back-office tech is becoming more user-friendly. And, less of a headache to use. The stale nature of the incumbent providers has paved the way for innovative forward thinking systems to disrupt the enterprise back-office category.
What's Driving Real Estate Back-Office Tech Innovation?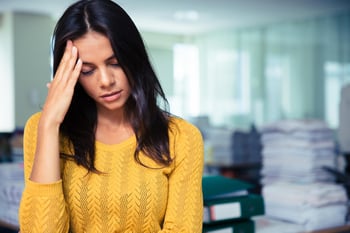 While back-office tech has existed for more than a decade, only in recent years has the space become more modernized.
According to Travis Saxton of T3 Sixty, "the lack of innovation by the incumbents is really one of the big things that is driving innovation." Traditional back-office providers like Lone Wolf created a product years ago. After the initial creation, little has been done to improve or enhance the software. Throughout the space, many incumbents can't meet the needs of the changing real estate landscape and varying business models. That's an opportunity for newer, more forward thinking platforms.
Another reason there has been innovation in real estate back-office tech is a lack of integration. Many of the original solutions don't integrate with other software. For example, many platforms don't integrate with systems like Realogy Dash, CRMs, or QuickBooks.
With this closed system, brokers don't have their data where and when they need it. If they want to transfer data between platforms, brokers and their staff have to do it by hand – which is time-consuming and prone to error.
And, the back-office category is expanding. Jonathan Peterson sees "a lot of back office providers approaching the space in an innovative way with a plug and play approach. This can fit better into broker ecosystems."
Plus, back office doesn't just mean transaction management or accounting. Instead, it covers a wide range of activities like agent onboarding, reporting and analytics, and much more. So, new solutions are popping up that can meet this expanding need.
One final driver of real estate back-office tech innovation is a poor user experience. Many back-office solutions are hard for brokers, agents, and staff to use. With more options available, brokers don't have to choose a hard-to-use back-office platform. Instead, they can go with a modern, easy-to-use back-office solution.
What Challenges Do Brokers Have with Back-Office Tech?
Despite real estate back-office tech innovation, many brokers still use outdated technology. It takes some effort to change systems, and the larger the brokerage, the more planning is needed. As such, brokers tend to stay longer than they really want to, and tolerate frustrations with their current back-office tech stack.
One frequent issue brokers have with back-office tech involves transaction management. Their transaction management system houses crucial data. However, due to a lack of integration, brokers can only access that data in the transaction management software. They can't see transaction info in a common dashboard with other data – which limits how much use they can get out of transaction data.
Another problem brokers face with back-office tech is agent adoption. While brokerages can implement new back-office tech, that doesn't mean agents will use it.
Many back-office platforms are hard for agents to use. And, they don't offer tangible agent benefits.
Travis Saxton says back office platforms should "take the things agents want and put those front and center. Everything else behind the scenes just works." A lack of clear benefits provides agents little incentive to use tech. So, they won't. As such, the brokerage's investment in back-office tech ends up being a waste of money.
Along with agent adoption, brokers also struggle with a lack of agent management, onboarding, and retention features. Brokerages need agents to be successful. However, most back-office platforms don't have any features that will help brokerages onboard and maintain the best agents. This feature gap makes it harder for brokerages to retain top agents.
What Do Brokers Want in Real Estate Back-Office Tech?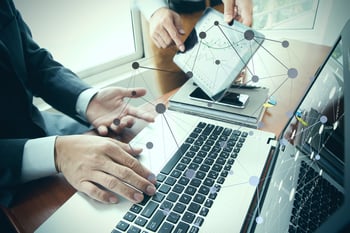 One of the biggest features brokers wish back-office tech had is data intelligence and insights. "Customers don't want data. They want insights," according to Travis Saxton. While many back-office platforms collect data, they don't make use of the data. Without reporting and analytics, the data is useless.
Brokers in the Innovation Session told us they want a back-office solution that offers predictive insights based on their data. These insights can help brokers make smart decisions. And, proactively address problems before they hurt business.
Another wish list item the brokers wanted to see in back-office tech is a complete platform. Jonathan Peters sees "a shift away from the term back office to more of an operating system." Instead of having a separate platform for accounting, transaction management, agent onboarding, and more, brokers want one platform that does it all.
And, this single platform should have good integration. Consolidating to a single back office system is a great step, but that system needs to accept data from MLS and CRMs, and push data to franchise reporting systems like Dash, and additional accounting systems like QuickBooks and Microsoft Dynamics (Great Plains).
Another item on the wish list is an improved user experience. Brokers told us they want a back-office platform that's easy and simple to use. And, brokers want a solution that makes agents want to use it. Increased back-office adoption will not only help their brokerage be more efficient. It can also help brokers retain agents because agents love the platform so much.
A Modern, Complete, Easy to Use Back-Office Solution
For brokers looking for a back-office solution that can check off many of your wish list items, Brokermint is one great option. Brokermint has 5 modules – Transaction Management, Agent Management, Commission Automation, Accounting, and Reporting and Analytics.
So much more than just a transaction management or accounting solution, Brokermint has everything you need to run your back office smoothly.
And, Brokermint has an open API and integrates with a variety of software – like CRMs, MLS, franchise systems, accounting, and more. So, you don't have to waste time manually entering data in multiple platforms. Brokermint is also cloud-based with a mobile app. That way, you can access your data anywhere anytime.
Learn more about how Brokermint can help solve your back-office challenges today.


Subscribe
to get posts and other updates