Zillow and Dotloop: What You Need to Know About Your Data Privacy
Real Estate Back Office
•
Nov 16, 2020
Does Zillow have access to your transaction data?
If you use Dotloop, Zillow just might.
When Zillow acquired Dotloop in 2015, Dotloop offered a privacy guarantee – which stated that Zillow wouldn't have access to any user data without permission.
However, in mid-2020, that changed.
Now, you have to opt out of Dotloop data sharing with Zillow.
So, by default, Zillow has access to your Dotloop transaction data dating back to 2016.
With your transaction data, Zillow can improve their own tools – like Zestimate and advertising – which have the potential to hurt your business.
Want to know more about Dotloop's privacy policy change – and what you can do to keep your data safe? Read on to find out.
2015 Zillow Acquisition of Dotloop – Privacy Guarantee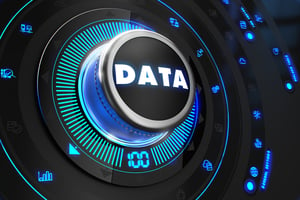 Zillow's access to your transaction data started when they acquired Dotloop. Founded in 2008, Dotloop is a widely used transaction management software. In 2015, Zillow purchased Dotloop for more than $100 million.
This acquisition immediately raised concerns for brokerages and agents who use Dotloop. As a transaction management software, Dotloop stores a variety of sensitive transaction data – like forms, contracts, client info, and more.
And, with their pre-Zillow data policy, Dotloop owned all customer transaction data – and had permission to use it however they wanted. Dotloop's data privacy policy wasn't unusual in the business software world. But, it became abnormal when Dotloop was acquired by a company that competes with its customers.
As the owner of Dotloop, Zillow got access to all this information. This was problematic because Zillow regularly "makes moves that don't seem in the best interests of brokers, agents, or their clients," according to Sam Debord, CEO of RESO.
For example, as an iBuyer, Zillow competes directly with brokerages for home sales – while low balling clients. And, they encourage sellers to bypass a listing agent when selling their homes.
So, the acquisition of Dotloop and its transaction data gave Zillow another way to compete with agents. And, in non-disclosure states, "Zillow could get a leg up on its competition with this new trove of sales data" from Dotloop, according to this July 2015 Inman article.
However, shortly after being acquired by Zillow, Dotloop announced a privacy guarantee. This guarantee stated that Dotloop customers own their data and that Zillow won't have access to this data.
With this guarantee, Dotloop hoped to make customers more comfortable using their software. So, brokerages wouldn't have to worry about providing Zillow with everything they need to make agents obsolete.
2020 Dotloop Privacy Policy Change – Opting Out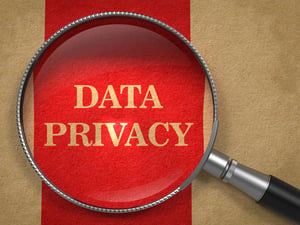 But, in 2020, that all changed. In the middle of a devastating pandemic and unexpected real estate boom, Dotloop quietly changed its privacy policy.
Starting on July 17, Dotloop users had to opt out of data sharing with Zillow and its affiliates. Whereas the previous privacy policy had Dotloop users not share their data by default, this new policy made data sharing the automatic option.
And, if brokerages and agents didn't opt out of data sharing by July 17, they automatically shared all their Dotloop transaction data dating back to January 2016. What's worse is that if Dotloop customers missed the deadline, they can only limit data sharing going forward. So, Zillow permanently has all transaction data beginning in 2016 from anyone who missed the deadline.
The July 17 deadline was easy to miss because Zillow informed customers of the policy change by email – which is easy to lose in crowded inboxes. Plus, with a global pandemic and a busier than usual summer, data privacy was the last thing many brokerages were thinking about.
As a result, many Dotloop customers didn't know about the policy change and didn't opt out. So, Zillow now has years of transaction data from many unsuspecting customers. If you use Dotloop and haven't opted out of their data sharing policy, Zillow has your transaction data as well.
Going Forward – What Can Zillow Do with Your Data?
When Dotloop gave Zillow your data, it wasn't just your data they shared. Dotloop also shared your client data – and not just transaction data.
Along with transaction data, Zillow now has access to "non personally identifiable information such as occupation, language, ZIP code, area code, unique device identified, location, and the time zone where dotloop.com is used," according to the National Association of Realtors. Dotloop also collects IP addresses, browser data, and how users interact with the site.
Zillow can use all this info from you and your clients to improve their marketing. They can target ads to your clients based on browsing data. And, they can use your and your clients' pictures in marketing materials – without asking you first.
And, Zillow can use transaction data to improve tools like Zestimate or their iBuying efforts – which directly compete with you. All of this means Zillow will be more effective at convincing home buyers and sellers to use their platform – instead of using you and your team.
While Dotloop shares this information with Zillow, all of Zillow's subsidiaries – like Trulia – have access to your data. And, Dotloop also shares your data with third parties. So, this privacy policy change means more than just Zillow has access to your and your clients' data. And, can use it much like Zillow does.
The Bottom Line – What Can You Do About Dotloop Data Sharing?
If you missed the July 17 deadline to opt out, there's not much you can do about historical data sharing. Zillow has access to your data from 2016 onwards – regardless of if you opt out later.
However, you can opt out now to prevent any future data sharing with Zillow and third parties. And, if all of this simply rubs you the wrong way, you should consider switching transaction management platforms.
One option for transaction management software is Brokermint®. Brokermint is an easy-to-use, complete cloud-based solution for the residential real estate back office.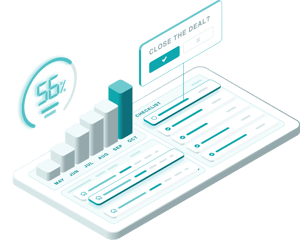 Brokermint streamlines your back office in five modules:
Transaction management
Commission automation
Accounting
Agent management
Reporting and analytics
Brokermint can help you do more than just manage transactions. It can help you consolidate your back-office tech stack to cut costs, minimize data entry errors, and increase efficiency.
Learn more about how Brokermint can help you today.