Have you recruited an agent who quits after a few weeks, months, or even years?
While real estate is a great career, it's not for everyone.
Some people struggle to handle the pressure. Others don't have the skills required. And, some don't have the tools necessary.
Whatever the reason, 87% of real estate agents don't make it past the first 5 years.
This becomes a problem when you've invested time and resources into training an agent who quits.
To help you avoid recruiting agents that won't last, we've created this post that covers the top reasons this happens. And, how to fix many of these common problems. Here are the top 7 reasons agents don't last (and what to do about it).
1. Commitment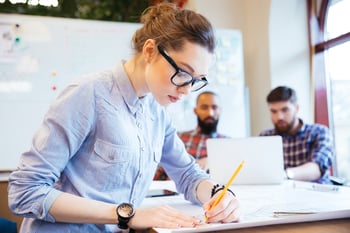 One of the biggest reasons agents don't last is because of a lack of commitment. People become real estate agents because they want more flexibility. Or, they see real estate agents on TV who make the job look easy.
However, once these agents realize real estate isn't a 9-5 job, they can't work part time, or they can't set their own hours, they quit. Having to be available at all hours of the day and night, needing to conform to client schedules, and more is hard to do. If an agent is in real estate looking for an easy or flexible job, they'll likely quit when they realize real estate is demanding.
A lack of commitment isn't an easy-to-fix problem. So, if you're recruiting agents and notice little commitment, it's best not to hire that agent.
2. Onboarding and Mentoring
Another reason agents don't last is because of a poor onboarding process and the lack of a good mentor or role model. Learning everything they need to know about real estate, generating and qualifying leads, and more is a tough task for new agents. Without the right onboarding and mentor/role model, new agents might not find success. This results in these agents leaving real estate.
To avoid this problem, you should make sure your brokerage has a great onboarding process. That way, if you recruit new agents, they can learn everything they need to be successful. The easiest way to have a great onboarding process is to use back office software with onboarding capabilities. Complete with features like an onboarding checklist, back office software can make the onboarding process a breeze.
So, you don't miss out on top agents just because they never learned the ropes.
3. Time Management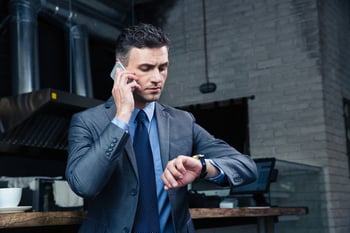 Poor time management is another reason real estate agents don't last. Being a real estate means managing a ton of responsibilities all the time. Agents need to find time to prospect, work with clients, market, qualify leads, secure listings, and more.
If agents don't have good time management, they won't get everything done. So, they won't see success. And, they'll eventually give up.
To help agents you recruit with time management, you can give them resources on different time management strategies – like time blocking or the Pomodoro method. And, you could provide time management tools like calendars, checklists, or reminders. Or, you could equip agents with tech that helps them manage their time better and reduces duplicate busy work.
Ensuring agents have good time management can reduce the likelihood they'll quit.
4. Short-Term Relationships
Not developing long-term client relationships is also a reason agents don't last. Real estate is about who you know. However, many agents develop a client relationship – only to drop it after the first transaction. So, that buyer or seller doesn't work with the agent the next time. And, the agent doesn't get referral business from that client.
Only developing short-term relationships makes it hard for agents to have a full deal pipeline. And, thrive during downtimes. Plus, constant prospecting will eventually burn the agent out – causing them to quit.
To avoid this, you should equip your agents with good follow-up tools and systems. Many CRMs make it easy to automatically follow up with clients. So, it's effortless for your agents to develop long-term relationships. As such, it's easier for you to retain agents and recoup your investment.
5. Not Good at Sales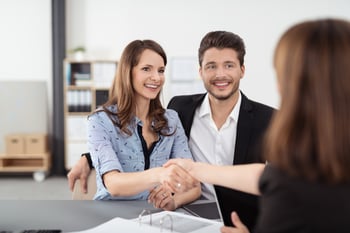 It's obvious that an agent must be good at sales, but what does that really mean?
Real estate is all about interacting with clients and communicating your value. If agents can't do one or both of these things, they're going to close few deals. After seeing little success, these agents will quit.
While some people are inherently good at sales and interacting with people, it's still a learnable skill. Still, you might not want to hire agents who aren't good at these skills.
But, you might already have hired and trained agents who turn out not to be good at sales. At that point, you should have them follow agents who have great sales techniques. That way, they can improve and see more success.
6. Lack of Marketing and Market Understanding
Marketing is crucial to the success of any real estate agent or brokerage. However, many agents don't understand how to market effectively. Or, how to determine and target their ideal client. Without good marketing, these agents get few clients and close few deals – causing them to quit real estate.
And, knowing the local real estate market is essential to being a top real estate agent. Without that knowledge, agents won't know how to help clients, get listings, and more.
If you don't want your agents to quit, you need to make sure they have great marketing. Things like social media workshops, CRMs with marketing tools, and more can help teach your agents how to market. And, they need to know the local real estate market. More senior agents can help them learn the local market.
That way, you can help your agents be top performers for your brokerage.
7. Low Tech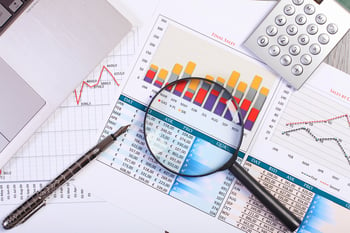 One last reason agents don't last is that they lack the right tech. Real estate has become increasingly digitized. So, tech is no longer a luxury. The best agents and brokerages use modern tech to earn more in less time.
If your agents don't have the right tech, they'll be less successful than agents who do. This constant disadvantage can cause them to quit.
To avoid this problem, you need to offer the right technology to your agents. This can include a CRM, marketing software, a complete back-office solution, and more. Equipping your agents with modern tech solutions can help them be more successful. And, help you retain the best agents.
Wrapping It Up
Recruiting and training agents is an investment of your time and resources. As such, you want to get a good ROI. But, if agents quit in a few months or years or struggle to perform, you're unlikely to see any return.
Knowing what traits make agents unlikely to last – and what to do about them – can help you recruit only the best agents. And, help you retain your current agents.
The right technology can help you overcome many of the issues that cause agents to quit. One crucial tool in your tech arsenal is a back-office solution. A complete, cloud-based back-office solution can help reduce the time your team spends on non-customer-facing activities. So, your agents can focus on what they do best – working with clients and closing deals.
If you're looking for an easy-to-use, complete back-office solution, you should consider Brokermint. With 5 cloud-based modules, Brokermint has everything you need to help your agents be successful.
Subscribe
to get posts and other updates