6 Ways to Increase the ROI of Your Brokerage Tech Tools
Real Estate Software
•
Jan 04, 2022
Are you getting the most out of your tech tools?
The right brokerage tech is crucial to getting and staying ahead of your competitors. So, you adopt technology solutions. But, you notice little difference in efficiency, productivity, costs, better client relationships, or any other indicator of ROI. Feel like your return on investment is falling short?
The good news is you can increase the ROI of your brokerage tech tools. To start, let's take a look at the first way to boost ROI – good training and support.
1. Ease of Use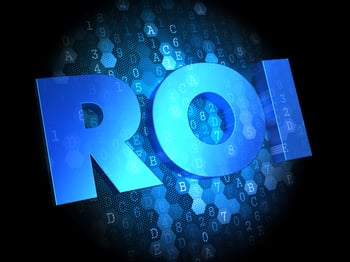 It's not enough for the technology to be powerful and tackle complex tasks. Only if that technology is also easy to use will it improve your tech ROI.
If your brokerage tech is hard to use, few of your team will adopt it. Why would your team use a tech tool that they have to spend hours a week fighting with? Any time savings from reducing manual work can be eaten up by a complicated and non-intuitive user interface. Instead of fighting with your tech, your team may revert to doing everything manually. Or they might use the tech but not to its full potential. Either way you'll be left with a low tech ROI.
So, you need brokerage tech that's easy to use. Any tech you adopt should have a simple and intuitive user interface, clear dashboards, easy-to-run reports, cloud-based storage, and more. These features make it easy for your team to use – leading to more efficiency gains and increased ROI.
Choosing real estate tech that's easy to use is another way to increase your tech tool ROI.
2. Integration
To increase your tech tool ROI, your tech should also have good integration.
Any brokerage tech (like your CRM or back office software) will need to talk to other parts of your tech stack. For example, your accounting tech needs data from your transaction management solution.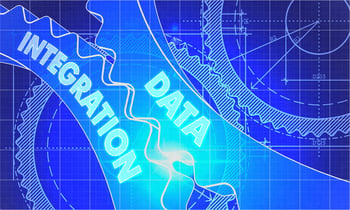 Without integration, your tech can't automatically move this information between different tools. So, your team will have to waste time manually entering and transferring data. This not only wastes time, which decreases ROI, it also increases the risk of data entry errors, which further reduces efficiency and ROI.
So, to increase your ROI, you need brokerage tech tools with integration. The right tech should allow data to seamlessly flow between your CRM, transaction management, commission automation, accounting, reporting, and more. That way, your team doesn't have to waste time on manual data entry. Instead, they can spend time working with clients and growing your brokerage.
Ensuring your real estate tech tools have good integration is another way to improve your ROI.
3. Automation
Another way to boost tech tool ROI is with automation.
Much of brokerage administrative work is repetitive – like data entry and calculation. While these tasks are repetitive and low-value, they're essential to running your brokerage.
Tech tools that require your team to manually manage these administrative tasks often have low ROI. That's because your team still has to waste hours every week on repetitive tasks – instead of managing more transactions or other high-value tasks.
To avoid this low ROI, you need brokerage tech with automation. Tech tools with automation handle administrative tasks for your team. This tech can read data, enter it in the right place, calculate data (like commissions), create reports, and more – all without much work for your team. Automation can boost ROI by reducing the work your team has to do to increase productivity and cut costs.
4. Scalability
Scalability can also improve the ROI of your tech tools.
It often takes time before seeing ROI on your brokerage tech. However, if you outgrow your tech in a year or two, you won't see much (if any) ROI. Instead, you'll have extra costs from purchasing new tech and lower productivity from your team adapting to a new solution.
So, you need scalable brokerage tech. This tech should work great for you at the start and have options to grow as your needs change. Modular tech tools that allow you to pick and choose what you need generally offer good scalability. As your brokerage grows, you can add or remove modules to better suit your needs. That way, you can use brokerage tech for years to maximize ROI.
5. Analytics and Reporting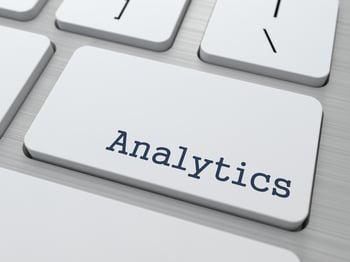 In addition to scalability, analytics and reporting capabilities can help you boost your tech tool ROI.
You can't improve ROI if you have no way to measure it. Indicators of ROI include productivity gains, reduced expenses, improved customer experience, and more. However, without analytics and reporting, you don't have a way to measure whether your team is more productive, costs are lower, or customers are more satisfied.
While you may think you're getting a great ROI, your tech tools could be doing little for your brokerage. And, your tech could be holding your brokerage back from the growth you want.
To measure your ROI, you need tech tools with analytics and reporting functionality. These features can help you monitor agent performance, track your expenses vs. income, and more. That way, you can see if you're getting good ROI from your tech tools.
Plus, reporting and analytics can help you spot more growth opportunities. Reporting and analytics can help you see what's working for your brokerage and what's not. So, you can double down on strategies that work and discontinue strategies that aren't. This can help your brokerage be more productive – improving tech tool ROI.
Analytics and reporting capabilities can help you increase tech tool ROI.
6. Built-In eSignatures
One last way to boost your tech tool ROI is with built-in eSignatures.
eSignature technology can increase agent efficiency, cut costs, and improve the client experience. While many tech tools integrate with eSignature providers, few tech tools have it already built-in. Relying on integration can limit the benefits you see from eSignature tech because it reduces efficiency and ease of use (leading to lower client satisfaction).
To increase tech tool ROI, you need tech that has eSignature built-in. This built-in eSignature functionality makes it easier for your agents or staff to create eSigned documents and correct mistakes without starting over. This improves efficiency and ROI.
And, built-in eSignature capabilities allow agents to get documents to clients faster. A faster turnaround time leads to happier clients. It also has the potential to make the difference between your client winning and losing a house. In this competitive market, this speed increase can help your brokerage serve your clients better, get better reviews, and attract more clients.
Ready for More ROI?
Real estate technology should improve efficiency, reduce expenses, boost productivity, create a better client experience, and more. However, not all solutions live up to these promises – leading to a low ROI.
If you want to boost your brokerage tech ROI, you should look for tech with good training/support, ease of use, wide integration, automation, scalability, analytics/reports, and built-in eSignature functionality. Finding the right tech will all these features will undoubtedly increase your ROI.
Looking for back office software with a high ROI? Brokermint is the way to go. Along with all of the above features, Brokermint is also a complete, modern, and cloud-based back office platform. With five modules, Brokermint has everything you need to streamline your back office.
Learn more about how Brokermint can help boost your tech tool ROI today.
Subscribe
to get posts and other updates