How to Scale Your Brokerage the Easy Way with Back Office Tech
Real Estate Back Office
•
Oct 19, 2021
When you think of scaling your brokerage, what tech comes to mind?
If you're like many brokers, you probably think of marketing automation, CRM, and other front office technology.
Front office tech can certainly help you grow your brokerage. But, back office technology can help you put everything you need into place to scale your brokerage effortlessly, without having to hire a lot of staff.
Wondering how to scale your brokerage with back office tech? You're in the right place. In this post, we'll show you how you can scale your brokerage the easy way. To get started, let's look at the first way: consistency.
1. Consistency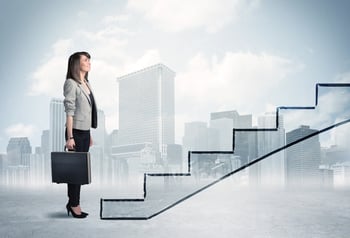 Inconsistent and hard-to-follow processes can cause headaches when your brokerage is small. Your agents and staff probably get everything done. But, they don't do things the same way twice.
However, as you grow, a lack of repeatable processes can grow from headaches to major roadblocks. These roadblocks can stop your brokerage from reaching its full potential.
As your agents and staff handle more transactions, inconsistent processes make it more likely they'll forget crucial steps. While some mistakes can be easily fixed (like an incomplete form), others can cost your clients their dream homes. Poor customer service can hurt your reputation and cost you business.
But, you don't have time to manually check all agent and staff work. With the right real estate back office software, you don't have to. You can create checklists in this software that lay out every step your agents and staff need to follow. And, this software alerts your team if they miss any steps.
Real estate back office software makes it easy to create simple and repeatable processes. That way, you can scale your brokerage while still providing outstanding service.
2. Organization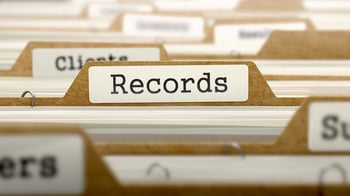 Along with consistent processes, good organization is key to successfully scaling your brokerage.
Storing business docs in filing cabinets, local computer files, or other low-tech storage methods can work for your brokerage when it's first starting out. But, as you scale, disorganization can increasingly hold you, your agents, and your staff back.
Scaling your brokerage requires you and your team to do more each day. But, struggling to find what you need when you need it sucks up time you could be spending on business growth activities (like getting more clients). Poor organization can also make it difficult to get everyone on the same page and working towards your goals.
With back office software, it's easy to organize all your documents, forms, transactions, and more. You can upload documents and access them from anywhere with cloud-based software. So, you and your team know exactly where everything is – saving time and increasing productivity.
Plus, the right real estate back office software can keep you and your team on track with a shared calendar. That way, you can reduce how many tech tools you have – while improving team organization.
3. Streamlined Workflow
Another way to increase efficiency and productivity to scale your brokerage is by streamlining your workflow.
While real estate tech can help streamline your brokerage, the wrong tech can end up slowing you and your team down. Technology with limited integration means you and your team are constantly switching between different tech tools to do everything you need. This switching between platforms interrupts your workflow and reduces efficiency and productivity.
So, you need tech with better integration to streamline your workflow. The right real estate back office platform has good integration with other tech tools to help your data flow seamlessly between solutions.
However, the best back office platform has everything you need to manage your back office in one platform. That way, you and your team don't have to switch tech tools to get everything done. Transaction management, commission calculation, and accounting all use pieces of the same data. They shouldn't be handled in three different systems.
And, real estate back office software can further streamline your workflow with templates. Having templates for emails, common documents, and more makes it easy and fast for your team to get work done. As such, templates can save your team hours each week by streamlining their workflow.
To scale your brokerage, you and your team need to be extremely efficient and productive. Real estate back office software can make this easy by streamlining your workflow.
4. Automation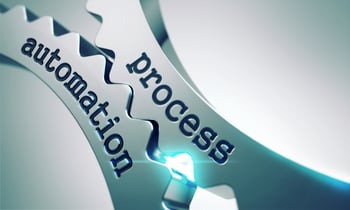 Automation can also help you and your team be more efficient to scale your brokerage.
Your team likely spends hours every week on menial administrative tasks – like entering data, switching it between systems, filling out forms, and more. While your brokerage can't function without these menial tasks, it isn't the highest and best use of your team. Instead of working with clients or other value-adding activities, your team has to devote time to administration.
To free up your team's time, you need real estate back office software with automation. With automation, this software can handle these time-consuming tasks for you.
Automation can take care of data entry, eliminate the need to enter the same data multiple places, fill in forms, send reminders, and so much more.
With automation handling many administrative tasks, you and your team have more time to focus on value-adding tasks (like prospecting or working with clients). More time dedicated to growth activities means you can scale your brokerage faster.
5. Reporting
It's hard to scale your brokerage if you don't know where you currently are and where you need to be to achieve your goals. This is true at the agent level and at the full brokerage level.
However, to get an accurate picture of where you are and where you could go, you and your team need to analyze vast amounts of data. This is not only time-consuming. But, manual data analysis is also less accurate. So, after spending days, weeks, or months on data analysis, you might not learn anything useful to scaling your business.
With real estate back office software, you don't have to manually analyze data. Instead, the software can do it for you. This saves you time and makes it easier to set goals and track your progress.
Plus, real estate back office software can generate more accurate insights. Better business insights help you know what exactly to do to scale your brokerage. And, these insights can give you a competitive advantage over non-tech-enabled brokerages – further helping you grow.
Wrapping It Up
You want to scale your brokerage. But, without the right tech to help you manage your back office, scaling can be frustrating, time-consuming, and ineffective.
If you want to grow your brokerage the easy way, you need the right real estate back office software. This tech should help you create consistency, promote organization, streamline workflows, automate low-value tasks, and generate better insights.
Looking for back office software to help you scale? Check out Brokermint. With five modules – transaction management, accounting, agent management, commission automation, and analytics/reports – Brokermint's cloud-based back office platform has everything you need (and more!) to grow your brokerage.
Subscribe
to get posts and other updates