How to Set Your Real Estate Back Office Up for Record Success in 2022
Real Estate Back Office
•
Dec 02, 2021
While it might not be quite as crazy as it's been the last 2 years, forecasts for 2022 are predicting another whirlwind year. Buckle up, and ask yourself if your brokerage can afford inefficiencies, duplication, and errors in your back office.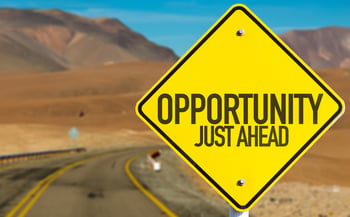 If you're not using the right back office software, then you'll miss out on opportunities to make 2022 the best year yet for your brokerage.
The good news is it's not too late to set your back office up for record success in 2022. In this post, we'll cover how the right software can help you do just that. Let's start with a look at the first step – improving transaction efficiency.
Step 1: Scale Up Transaction Management Without Hiring
Good transaction management is crucial for a successful brokerage. But, managing transactions can be time-consuming.
To manage transactions, your agents or staff often have to manually find and enter transaction data. Then, your team has to track the transaction and make sure everything is done correctly. When they're done with the transaction, your team has to transfer the info to other back office systems (like commissions).
Your agents can't manage all transactions and work with clients, especially if you want to grow your brokerage. So, you have to hire transaction coordinators, which can cut into your profit. But as you grow and your agents handle more deals, do you really have to hire more people to manage your transactions?
Instead of getting bogged down in the manual work of managing transactions, you need the right transaction management software. This software can automate data entry and move that data through commission calculation and accounting. It also centralizes information (like forms), so your team doesn't have to waste time hunting for the right documents. Better software, not more transaction coordinators.
With modern transaction management software, you can trim down how many staff members you need. And, you can grow your brokerage without having to hire more staff. With a streamlined and automated transaction management process, you can close more deals faster in 2022.
Step 2: Embrace eSignature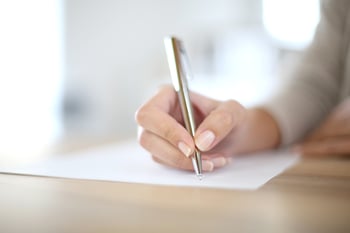 If your agents still have clients sign paper documents, it's time to embrace eSignatures.
For traditional signatures, your agents have to find and fill out all required documents. Then, they have to find a time that works for them and their clients. After clients sign the documents, your agents then have to scan and send them off. If your agents or their clients make any mistakes, your agents have to completely redo the documents and have clients resign.
This manual document signing process can be a headache for agents and clients. Instead of traditional signing, you should switch to eSigning. It's easier, faster, and can improve client satisfaction.
But, simply adopting any eSignature technology will only give you some of the benefits of eSignature. So, you should choose a back office platform that has eSignature built-in. That way, your transaction, accounting, and any other data flow seamlessly into your eSignature documents. This saves your agents time – allowing them more time to spend on high-value activities (like working with clients).
With the right back office software with built-in eSignature, your agents can do more to make 2022 a blockbuster year for your brokerage.
Step 3: Simplify Commissions and Accounting
Every one of your agents is on a commission plan of some sort. It may be simple or it may be complicated. It may have sliding scales, additional splits, and fees. But all plans are defined and can be automated with the right software.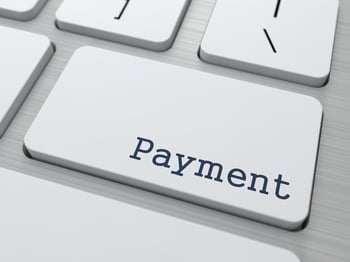 Think about it—if you have all your commission plans built in to your back office software, the calculations are automatic the second the transaction closes. You don't have to do the math or rely on complicated spreadsheets. Get a system that does it for you.
Accounting comes next, and can feel like a necessary evil. If you don't have good accounting, you'll run into problems at tax time. Without good accounting, you'll also have little idea whether your profit is high or if expenses are low. And, you could lose top agents if your accounting process slows their payments.
But, accounting is highly manual and tedious. Your team has to find, enter, and calculate seemingly endless transactions, expenses, franchise fees, commissions, and more. This manual process can suck up hours of your team's time each week – keeping them from focusing on high-value activities.
Rather than wasting time manually managing accounting, you should use the right back office software with accounting. A back office platform with accounting can automatically move your data from transactions, to accounting, to commissions, and to reports. It can also calculate commission splits for your team.
Plus, back office software with accounting can automate agent billing and payment. That way, you don't miss out on revenue from agent fees. And, you can pay your agents quickly, leading to happier and more productive agents.
For record success in 2022, you need to simplify your commissions and accounting processes with back office software. This saves time and allows your brokerage to focus on value-adding activities.
Step 4: Improve Agent Management
A successful brokerage begins with successful agents. However, even the best agents can't reach their full potential with poor agent management.
From onboarding, to working with clients, to reaching goals, you and your team have to manage agents to keep them on track. But, checking in with agents, making sure they're doing everything properly, and more can suck up your valuable time. Instead of focusing on brokerage growth, you have to manage agents.
If you want to grow your brokerage faster in 2022, you need a better way to manage your agents. Real estate back office software with agent management can help. This software makes it easy to keep an eye on agent performance with agent dashboards. And, you can track whether agents are meeting their goals from a dashboard as well.
Agent management software can also help agents work with clients better. With this software, you can create checklists for every type of transaction. Then, agents have to do every step in the checklist to complete the transaction. This ensures agents don't miss any steps – without you needing to check in constantly.
These checklists also help during agent onboarding. Agents have to upload all the required documents before they can finish onboarding. This ensures that your agents and brokerage are compliant from day one.
The right back office software can help you manage agents better for a record-setting 2022.
Step 5: Make Reporting and Analytics Easy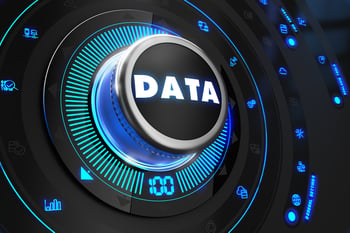 Running reports and analyzing your brokerage can help you take advantage of every opportunity and find areas to improve. Which agents need some coaching? Which lead sources deliver the best ROI?
Manually creating reports can be so time-consuming it hardly seems worth it. After your team spends weeks creating necessary reports (like franchise reporting), you may not see the point in wasting more time on reports. And, if you do manually create reports, there's no guarantee you'll get the insights you need to boost brokerage performance.
Instead of manually creating reports and analyzing them, you need back office software with reporting and analytics. This software can help you create reports in minutes. From agent reports, to brokerage performance, to franchise reporting, to custom reports, and more, back office software can quickly create any report your need.
And, with the right back office software, you can get automatically generated analysis and insights. These computer-generated insights can be more accurate than manual insights. So, they can help you spot more opportunities to grow your brokerage.
Easier reporting and analytics can help you spot and take advantage of the opportunities you need to see record success in 2022.
Wrapping It Up
Whether you want to grow your brokerage, hit a record number of deals, or any other goal, your back office needs to be in top shape to make 2022 a record-setting year.
The right back office software can help you streamline transaction management, simplify accounting, improve agent management, embrace eSignatures, and make reporting and analytics easy and quick.
If you're looking for back office software that will give your brokerage a boost in 2022, Brokermint is the way to go. Brokermint's modern, cloud-based, and easy-to-use platform has everything you need to manage your back office like a pro.
With five modules – transaction management, commission automation, accounting, agent management, and reporting and analytics – Brokermint is your one-stop solution for your back office tech needs.
Learn more today about how Brokermint can help you achieve record success in 2022.
Subscribe
to get posts and other updates