How to Make Real Estate Agent Billing and Payments Easy
Real Estate Back Office
•
Nov 18, 2021
Can you quickly and correctly pay out commissions and bill for fees with your agents?
If not, you risk losing your top agents. Your best agents want to be paid quickly and correctly. Late and inaccurate payments can cause your best agents to look for another brokerage.
And even billing for fees, if not delivered on a predictable and automated schedule, can lead to dissatisfaction. Whether it's desk fees, tech charges, or any other agent fees, you have to bill agents accurately and on time. Otherwise, you may lose out on brokerage revenue or hit the agent with a lump bill they aren't expecting.
The right back office software can make it easy to pay and bill agents quickly and accurately. In this post, we'll show you how to make your agent billing and payment easy. Let's start with the first way—commission automation.
Step 1: Automate Commissions
Your agents want to be paid quickly for their production.
Calculating and tracking commissions, though, can be complicated, frustrating, and time-consuming. Your team has to manually pull transaction data, apply your commission split formulas, track everything in a mess of spreadsheets, and more. And, after all that work, there's no guarantee every calculation is correct.
This time-consuming process results in slow (and sometimes incorrect) agent payments. Top performers know they're worth being paid correctly on time. If you continually pay your best agents slowly, they'll start looking for a new brokerage.
To speed up agent payments, you need back office software with commission automation. The right back office software should go beyond simply tracking commissions. This software should automatically pull data, calculate commissions, and send data to your accounting software.
Simply put, when the transaction closes, the commissions should be automatically calculated instantly. Even when using a complex commission plan, automatically calculating the commission is easy with the right tool.
By reducing the manual work involved in commission tracking and calculation, commission automation can dramatically speed up agent payment and eliminate human error. So, your team saves time with commission calculation, and agents get paid faster. It's a win for everybody.
Step 2: Use Next-Day ACH Payments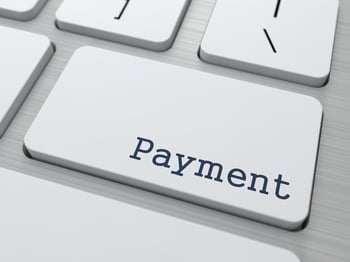 When it's time to pay agents, you can also use next-day ACH payments to make the payment process easier.
After calculating commissions, most brokerages traditionally pay agents through checks. Your team has to find agent payment data, write the check for the correct amount, mail the check or track down your agents to give it to them, and record the payment.
This manual process not only creates more work for your team, limiting how much they can do. It also slows down agent payments, resulting in unhappy agents.
With the right back office software, you can pay agents with ACH payments. Because ACH payments are digital, your team doesn't have to worry about a physical check.
And, the right back office software makes it easy to transfer data from commission calculation to payments. This speeds up agent payments and reduces errors. As such, ACH payments can be triggered right away. But be sure to check your ACH provider—some providers take as many as 4 or 5 days to clear. Be sure to find an ACH provider that can deliver next-day payments for maximum agent satisfaction.
ACH payments also reduce your team's workload so they can focus on managing more transactions. Plus, ACH payments also get your agents paid faster, improving agent retention and satisfaction.
Step 3: Connect Your Back Office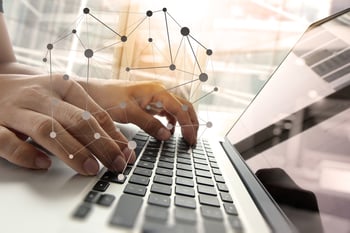 Along with commission calculation, you should also connect your back office tech to make agent payments and billing easier. In other words, consolidating all the back office functions into one system (or as few as possible) speeds up the entire process and removes human error from data re-entry.
Agent payments and billing aren't in their own separate back office category. Instead, agent payments and billing require data from transactions, commission calculation, accounting, and more.
A siloed back office where each system can't share data makes it more time-consuming and difficult to pay and bill agents. Your team has to manually find and copy the data needed. Then, they have to manually calculate any formulas. Once that's done, your team has to hunt for agent payment and billing info. And, they have to manually send out all payments and bills.
Instead of the highly manual traditional agent payment and billing process, you should use back office software. The right back office software should either connect your back office through good integration, or it should provide everything you need to manage your back office on the same platform (which is the more efficient option).
This interconnectedness eliminates most manual processes of agent payment and billing. So, your team has less work. And, you can bill and pay agents faster, leading to happier agents and a more profitable brokerage.
Step 4: Automatically Bill Agents and Receive Their Payments
Automatically billing agents for fees is another way to make agent billing easier.
Your brokerage provides services to your agents. From desk space, to tech solutions, to administration, and more, your brokerage likely charges for some or all of these services. But, staying on top of agent billing can be difficult and time-consuming. As a result, agent billing slips through the cracks—costing your brokerage revenue.
While the lost revenue from agent fees may seem small, it can add up over time. The right back office software makes it easy to collect all agent fees. This software can automatically bill agents for recurring charges. You put your agent's credit card or bank account on file in the system, and back office software can automatically charge agents for these invoices.
Automatically billing agents can help you maximize brokerage revenue by ensuring you don't forget to collect agent fees. And, automating agent billing takes one admin task off your team's plate, freeing them up to handle more transactions. It also provides a predictable billing schedule for the agents, improving satisfaction.
Wrapping It Up
Paying your agents on time and accurately is crucial to retaining your top agents. Billing your agents for any brokerage fees is also key to maximizing brokerage revenue. But, traditional manual agent payment and billing processes can make both paying and billing agents a headache.
To make agent payment and billing easy, you need to automate commission calculation, connect your back office, use next-day ACH payments, and automatically bill agents. The right back office software can help you do everything you need to simplify agent payment and billing.
Looking for the right back office software with agent payment and billing features? Brokermint is the smart choice. With five modules, Brokermint has everything you need to connect your back office and simplify agent payment and billing. Plus, Brokermint can help you streamline your entire back office with its cloud-based and easy-to-use back office platform.
Learn more about how Brokermint can help with agent payment and billing today.
Subscribe
to get posts and other updates