5 Ways to Increase Real Estate Agent and Staff Tech Adoption
Real Estate Back Office
•
May 09, 2022
The right technology can help you grow your brokerage, cut costs, provide a better client experience, attract top agents, and more. However, you'll only see those benefits if your team actually uses your tech.
With real estate being slow to digitize, agents and staff are skeptical of new tech. Any investment you make in brokerage tech will go to waste if your team doesn't use it. Along with wasting money, low tech adoption can cause your brokerage to fall behind competitors – costing you clients and slowing your growth.
How can you boost your team's tech adoption? We've rounded up the top 5 ways to increase your agent/staff tech adoption. Let's take a look at the first way – choosing easy-to-use technology.
1. Easy to use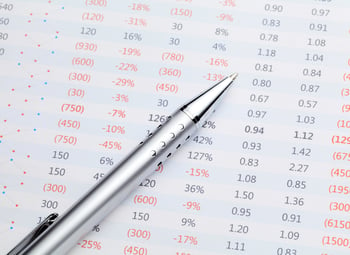 One of the biggest reasons agents and staff don't use brokerage tech is because it can be hard to use. While spreadsheets and paper files can slow workflows and be hard to keep track of, they're pretty simple to use. Your agents and staff already know everything they need to do their work with low-tech methods.
New tech, on the other hand, can be complicated, hard to use, and frustrating. With cluttered dashboards, non-intuitive interfaces, confusing navigation, and other problems, your brokerage tech can be challenging for your team to use. Instead of fighting with your hard-to-use tech, your team will continue to use easier low-tech tools.
To increase your team's adoption of your brokerage tech, you should look for easy-to-use technology. Easy-to-use tech should have a simple interface, easy-to-understand dashboards, intuitive navigation, and easy to access document storage. If your tech has all those features, it will be a breeze for your team to use.
By choosing easy-to-use tech, you eliminate one of the top obstacles to high-tech adoption. So, your team will use your brokerage tech, and you'll get the most out of your tech .
2. Access from anywhere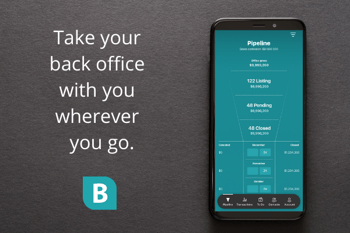 Another way to boost your agent and staff tech adoption is by choosing tech that can be accessed from anywhere.
Your team has to be at the office to access paper files and local spreadsheets. Going back and forth from your office can be a time suck for agents. And, it can make your staff less productive because they can only work during office hours.
Some brokerage tech has these same constraints. This tech can only be accessed at the office and on the local network. Since it has the same disadvantages as paper files and spreadsheets, your team has little incentive to adopt your tech and get used to a whole new workflow.
So, you should choose cloud-based real estate tech. With cloud-based software, your team can access your tech from anywhere on any device. Agents can access everything they need on the go. And, your staff can work from home or before/after office hours to get more done.
Being able to access everything on the go offers a clear advantage over paper files and local spreadsheets. This provides an incentive for your team to use brokerage technology over traditional methods – increasing tech adoption and ROI.
3. All-in-One (Many-in-One)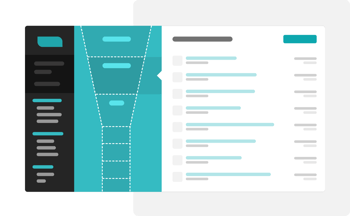 Along with choosing cloud-based software, you can also increase agent/staff tech adoption by choosing a complete solution.
Tech can help you streamline and optimize your brokerage from prospecting, to working with clients, to processing transactions, and more. But, choosing a separate CRM, marketing software, transaction management solution, accounting tech, and more can make your tech stack overwhelming and complicated.
When your agents or staff need to get something done, they have to sort through a bunch of different software to find what they need. This can be time-consuming and frustrating. As such, it can lead your team to use less complicated traditional tools (like spreadsheets).
"All-in-one" in real estate tech doesn't really mean ALL in one. There are no systems that literally do everything your agents and brokerage need. Instead, your goal should be to consolidate functional areas — like front end marketing and CRM or back office — into a single platform, and then make sure those systems can be integrated so you have a single data flow.
Choosing an all-in-one solution can help you boost tech adoption. When you choose a complete front or back office platform, your team only has to deal with one or two tech solutions. For example, a complete back office solution can replace 5 or more point solutions – simplifying your tech and making it less frustrating for your team.
A comprehensive platform can make your tech stack easier and less cumbersome than traditional tools – which can boost adoption and help you maximize the benefits of your tech.
4. Save time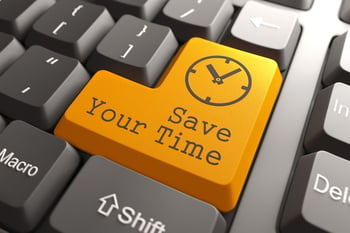 To increase agent and staff tech adoption, you should also look for tech that offers time-saving advantages to your team.
Manually managing prospect info, transaction management, accounting, commissions, and more can be time-consuming for your team. Some brokerage tech can be just as time-consuming to use. Since your agents and staff gain no advantages from your tech, there's little incentive to adopt it.
That's why you should look for tech that streamlines your team's workflow and saves time. Real estate tech with automation can do tedious tasks for your team. This can save your team hours every week. Plus, the right brokerage tech can make non-automated tasks (like finding the right document) easier and faster – also saving agents and staff time.
By saving time on tedious tasks, the right real estate tech can free up time for your team to focus on high-value tasks (like working with clients). This is a tangible benefit that can make a huge positive impact on your team – which can boost adoption.
5. Great training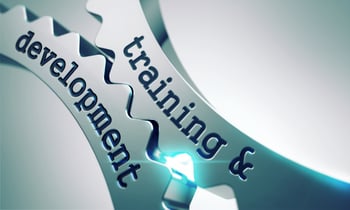 The last way to boost tech adoption at your brokerage is by choosing tech that offers great training.
Even easy-to-use real estate technology can be hard to figure out at first. Without the right training, your team won't know how to use your tech. They'll have to figure out everything on their own – which can be overwhelming and frustrating. Rather than spend so much time trying to figure it out, your team will go back to using low-tech spreadsheets or paper files.
So, you should choose brokerage software that includes great training for team members of all skill levels. The right training not only shows your team how to use your tech. It can also demonstrate the software's benefits and share pro tips to maximize time savings.
Instead of being thrown in the deep end, your team will have an expert to walk them through set up and exactly how to use the technology. This makes it easier to get started. And, it increases the likelihood your team will stick with your tech – helping you get the most out of your brokerage technology.
Wrapping it up
Real estate tech can help agents create an outstanding client experience, boost your brokerage growth, and help you get ahead of competitors. Low tech adoption, however, can erase these benefits and waste your investment.
To get your agents and staff to adopt your tech, you should choose technology that's easy to use, has access from anywhere, is all-in-one, saves time, and has great training. Brokerage tech with these attributes is sure to have higher adoption and ROI.
Looking for tech your agents and staff will actually use? Give Brokermint a try. Brokermint's modern, cloud-based platform is easy to use and has everything you need to manage your back office in one tech solution. It also automates tasks throughout the back office to save your team time. Plus, Brokermint offers great training that will make it a breeze for your team to use.
Snag your Brokermint demo today to see how you can boost your back office tech adoption.
---
Subscribe
to get posts and other updates