Will Real Estate Artificial Intelligence (AI) Replace Agents?
Real Estate Software
•
Jun 16, 2021
You've probably heard it before.
AI is the future of real estate.
Eventually, we won't even need real estate agents because of AI.
But, how true is this?
Is AI really going to make your agents obsolete?
Perhaps one day in the very far future, AI could replace real estate agents. However, as of now, AI isn't a substitute for a professional real estate agent. Instead, AI can help you and your agents free up time. And, hopefully, do your job better. Rather than AI being your competitor, it's a real estate tech tool you can use to get ahead of other brokerages.
Before getting into how AI can help you, let's take a look at what real estate AI is.
What Is Real Estate AI?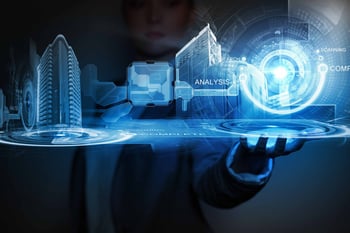 When you think AI, you probably think something along the lines of Terminator or Ultron. In real life, AI is far behind movie depictions. There aren't any fully sentient robots (yet!).
Instead of these fictional AIs, real-life AI is currently advanced machine learning. That means that real estate AI can't think for itself. Rather, AI can learn and can interpret data thanks to computer programs.
So, while AI can help you and your agents interpret housing data, search for homes, and more, real estate agent robots are a long way off (phew!).
There are also other technologies that, while not true AI, often get lumped together under the AI discussion. Typically these are technologies that automate your business processes. There is no machine thinking involved, but the benefits are large enough that we will include automation in this discussion.
How Has AI Changed Real Estate?
Ok, so you don't have to worry about real estate robots. So, what does real estate AI look like today?
Here are some of the ways real estate AI is changing the industry:
1. Searching for Homes
Finding the right home used to mean going through seemingly endless listings. Or, attending too many showings to count. The only way to find the perfect home for clients was to look through what was available.
However, with AI, your agents and their clients don't have to do as much searching. Instead, AI can take into account client search behavior. Then, AI compares this behavior with other searchers. With this behavioral data, AI can suggest homes that are better suited to clients. This makes it faster and easier for your agents to find the perfect home – and wow clients.
2. Communication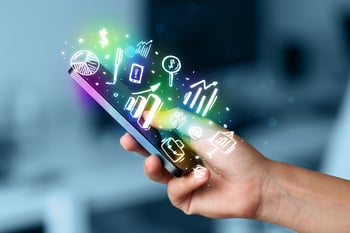 Another way AI is impacting real estate is by improving communication. Real estate isn't a 9-5 job. Instead, prospects and clients expect your agents to be available all day and night. Not responding quickly enough to prospects or clients could cost your agents business.
AI, like chatbots, makes it easier to communicate with prospects/clients at all hours. For example, if a prospect sends your agent a message at 2 a.m., a chatbot can respond nearly instantly. And, collect the necessary info from them. Plus, the chatbot can let them know when your agent will follow up.
AI communication improves your agents' ability to communicate with prospects and clients extremely quickly.
3. Targeted Marketing
Along with the home search process and communication, AI is enhancing real estate marketing. Sometimes marketing can feel like a shot in the dark. You hope your marketing will reach prospects and resonate. However, you're never quite sure if you're hitting the mark.
AI-based marketing can improve your accuracy and lead generation. By tracking user behavior and activities, AI marketing tools can find your agents prospects that are most likely to convert. And, with segmented lists, AI tools can help your agents contact prospects at the right time based on property needs, price point, and more. Plus, AI can make contacting and converting prospects a breeze for your agents with automated email, text, and social media.
See BoomTown! for more information about advanced real estate marketing technology.
4. Administration, Calculation, and Data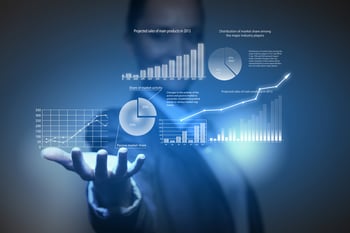 AI can also reduce the amount of administrative work you have to do. While your agents probably love working with clients, you and your team have to do a ton of work behind the scenes. You and your team spend a lot of time on manual data entry, managing paper files, and more.
With AI, you don't have to spend much time on these activities. Instead, AI can do it for you. For example, if you need to pay royalties, you first need to enter all transaction data. Then, you need to calculate the fees and commissions, and then re-enter in accounting. After that, you may need to transfer that data to your franchise system and pay the fees.
This can take hours to do manually. With AI and automation, you don't have to do any of that. AI can pull in your transactions, calculate commissions, switch your data between platforms, and even pay fees for you – saving you and your team hundreds of hours a year.
See Brokermint for more information about automating your business processes.
5. Data Analysis
One last way AI is impacting real estate is by making data analysis easier and more effective. To do a competitive market analysis or predict future home values, your agents need to analyze a lot of data. This is not only time-consuming. It's also easy to miss trends or misinterpret the data.
AI can consider much higher volumes of data than humans. For example, a competitive market analysis usually means your agents have to spend hours pulling property data, comps, market trends, and more. Then, they have to analyze it to come up with the right property price.
This is a time suck for your agents. And, they don't always reach the most accurate conclusions from this analysis. With AI, your agents don't have to find and analyze the data themselves. Instead, AI can look at decades of property data, thousands of comps, and complete an accurate analysis of any trends it finds in minutes. So, your agents not only save time, allowing them to work with clients more. They also have more accurate analyses to wow clients with.
How Can I Compete With AI?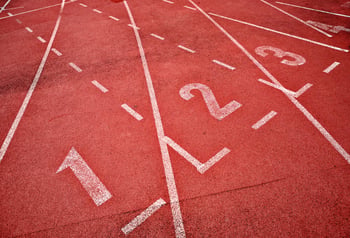 While robot real estate agents are unlikely anytime soon, AI can still be competition. For example, iBuyers use AI to target likely buyers and provide the right offer. And, other brokerages and agents already use AI in day-to-day operations.
So, how can you compete with non-traditional and traditional brokerages that use AI?
It's simple. Use the latest real estate technology. To compete with brokerages that use AI, you also need to use AI tech. Some examples of AI tech could be marketing tools, lead generation software, and data analysis/reporting programs.
Wrapping It Up
While AI can seem like a threat, it's actually a tool that can help your brokerage serve clients better. And, edge out the competition.
But, before you worry about AI, there are more direct ways to improve your operations and reduce manual processes. You need modern front and back office platforms that automate tedious tasks like data entry, switching data between platforms, and more. To get the most out of AI tools, you first need to modernize your operations.
One way to do this is with a modern back office platform. If you're looking for an easy to use, complete back office solution, Brokermint could be for you. With 5 modules, Brokermint has everything you need to streamline your back office. So, you can consolidate your tech stack to cut costs, minimize data entry errors, and increase efficiency.
Learn more about how Brokermint can help you today.
Subscribe
to get posts and other updates